Ollen Stephens, PGA Master Professional, Instruction
Founder Power of the Golf Ball, Northfield
Ollen gains strength from his wife, Michelle and his two daughters, Maria and Gabriella. While they live in a Chicago suburb, his roots run deep to his family's Missouri farm. Ollen has always been on a journey. He's a build it and fix it guy with a drive to understand how things work. As a marathon runner, he's experienced in setting long term goals and achieving them. He seeks continuous development and deep understanding. Through his PGA Master Professional Mentors, he continues to help golfers of all levels gain control and improve ball flight.  To put Ollen's journey and background in perspective, there are approximately 40,000 golf pros in the US. PGA Golf Professionals account for 27,000 of these pros. A select few seek further instructional theory and practice, representing 500 of these professionals as PGA Certified Professionals, Instruction. And a mere .4% or 207 go even deeper with an immersion in state of the art instruction. They reach the pinnacle as PGA Master Professionals, Instruction.
Ollen achieved his PGA Master Professional, Instruction status in 2015.
He gained certification through the Titleist Performance Institute (TPI) to help him better understand how the body relates to the golf swing. He has given more than 20,000 hours of lessons, coaching golfers to all sorts of state, club and individual championships. His passion flows to help golfers of all levels rather than a specialization with only elite players. In the course of writing his book, he tested the ideas with his Elite Program participants. Of the seven players, three shot par in a tournament. The players had seven individual tournament wins. The ideas in his book work. Have fun with the process. Gain the control you need and you'll get the ball flight (and lower scores) you desire. To learn more about what Ollen's up to, please see: Click to learn more about Ollen's book on Golf Instruction, How to Overcome the Power of the Golf Ball, book, video and program site. To purchase Ollen's book on Amazon, click here to get Ollen's book, How To Overcome the Power of the Golf Ball. On Twitter follow Ollen @OllenPGA Connect with ollen via email at ollen@powerofthegolfball.com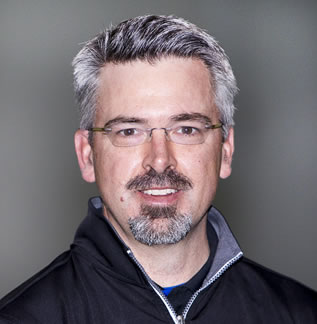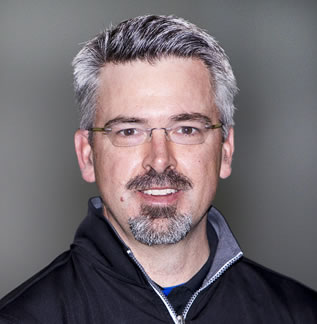 Chris Kendall PGA, MPT Co-Founder of Dynamic Golf Institute TPI Certified Golf Fitness Instructor CHEK Golf Bio-mechanic Chris entered the golf business as a physical therapist treating golf related injuries.  His unique skill set of being a physical therapist, a Titleist Performance Institute certified golf fitness instructor, and a Class A PGA golf professional allows Chris to understand not only the biomechanics of the golf swing but also how any physical limitations could lead to poor performance and injury.  Chris understands how to help his students achieve a "safe and solid" golf swing to achieve long-term results. Today, Chris utilizes his skills to work with golfers of all ages and abilities.  In his teaching, he helps golfers create "feels" for themselves so they can avoid mechanical swing thoughts.  He does this through a combination of drills, technology, and exercises.  In addition to teaching full time, Chris still works with golfers that are injured or want/need to increase their mobility and strength to play at a higher level.
Derek Domaleski PGA Co-Founder of Dynamic Golf Institute TPI Certified Golf Fitness Instructor As a co-founder of Dynamic Golf Institute, Derek has been a golf professional for more than 13 years, and has more than 12,000 hours of private teaching experience. His teaching style is to use a variety of drills, exercises, and technology to help each golfer understand cause and effect.  Ultimately, teaching the golfer to hit the ball the way that they want to, and understanding the factors associated with good shots and bad shots.  He also recognizes that each individual may have different goals and reasons for playing golf, and a main priority of his job is to make the game more fun.   Derek works with golfers of all ages and abilities, but his true passion is working with junior golfers that aspire to play on their high school golf team or play golf at the collegiate level.  He brings years of experience in helping junior golfers and their families develop a plan that will allow them reach and exceed their goals.  These golfers experience a level of coaching that goes well beyond a standard golf lesson.  Derek believes that great coaches can develop an understanding of what drives each individual athlete to succeed and he instills this in all of his students.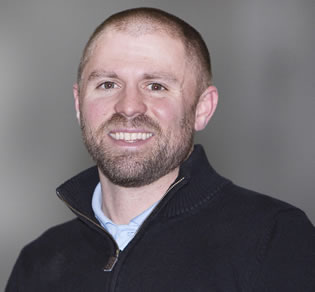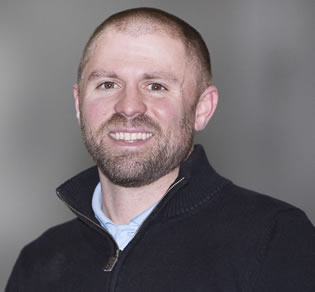 Donnie Moline, PGA Director of Junior Golf, Dynamic Golf Institute TPI Certified Golf Fitness Instructor Donnie has been teaching a wide range of golfers since 2005.  As a PGA Professional and a Level 3 TPI Certified Golf Fitness Instructor, he combines fitness components with swing fundamentals to help each golfer conquer the issues of their game, and take their performance to the next-level. Donnie specializes in preparing junior golfers to play competitively at every level by developing a solid foundation of all aspects of the game from how to swing the club to how to play on the golf course. Meanwhile, helping them find out why they want to play golf, and what makes it more fun for them. Donnie believes each student must understand that improving involves a plan and a process, as well as understanding the cause and effect of the golf swing, to truly gain the ability to help themselves. Therefore, his instruction goes beyond just what to do, but also understanding why you're doing it.