Golf Performance Yoga
Yoga for Golfers by Katerina Kapotas Tapas, Registered Yoga Teacher & Dynamic Golf Institute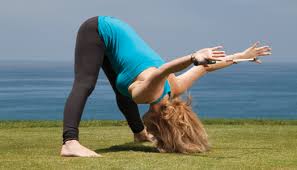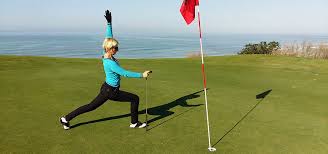 Golf Performance Yoga Details
Mondays
8:15 pm to 9:45 pm
8 Week Session
March 6, 2017  through April 24, 2017
Advanced Registration required to reserve you spot.
$350 for 8 sessions
SPACE LIMITED
At Power of the Golf Ball, Northfield
291 Northfield Road, Northfield IL 60093
About Golf Performance Yoga
This specialized class born in a multi-year collaboration with Katerina and the Dynamic Golf Institute Professionals. This Golf Yoga series includes:
Eight (8) one and a half hour sessions
Yoga poses chosen to maximize mind-body performance for flexibility, strength, balance and focus.
The benefits of golf yoga include increased range of motion and improved stability. These benefits translate to greater distance, improved accuracy, and more solid ball contact while reducing the chance of injury during the golf swing.
Yoga also provides improved breathing and offers relaxation techniques.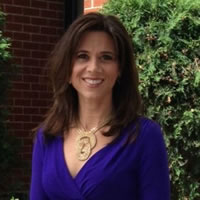 About Katerina
Katerina began her yoga practice more than a decade ago. She trained through LifePower Yoga directed by Jonny Kest. Katerina believes that yoga is a presence by which we learn to connect the mind and the body, become self aware and share the energy we discover within ourselves with those who share our life's path.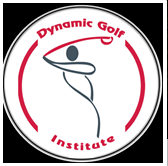 Dynamic Golf Institute
Dynamic Golf Institute (DGI) specializes in golf instruction, motor learning, golf-specific fitness training, and three dimensional motion swing analysis. DGI develops customized training programs for golfers of all ages and abilities. The DGI staff includes three PGA Professionals, a certified fitness trainer, and a Master Physical Therapist. The entire DGI staff is certified by Titleist Performance Institute. Dynamic Golf Institute trains year round at Power of the Golf Ball, Northfield and outside at Deerfield Golf Club.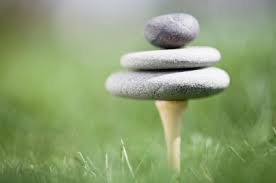 Play Better Golf with Golf Performance Yoga