How To Overcome the Power of the Golf Ball
This book explains how to take golf information, and transform your game.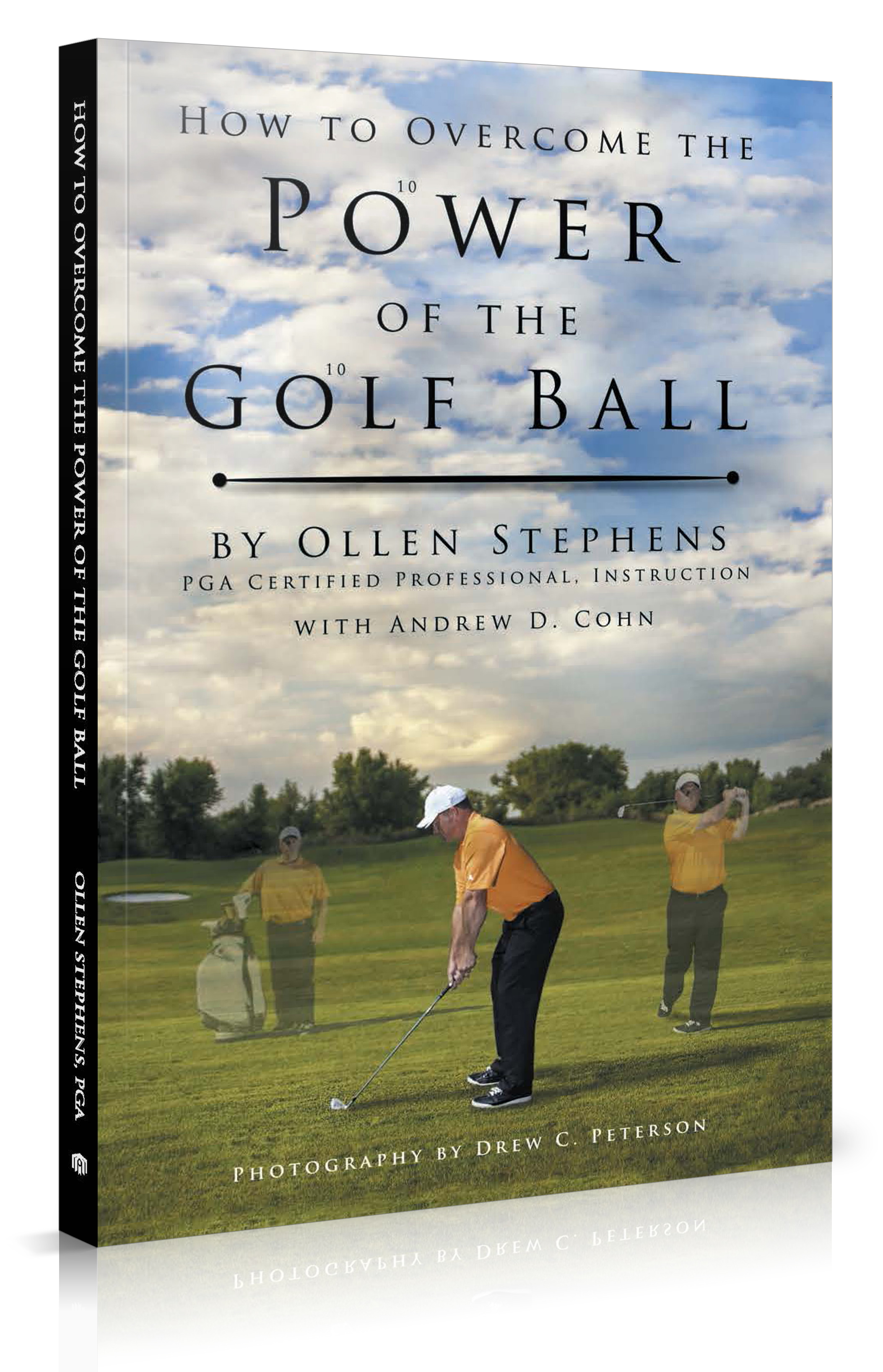 Learn How to Play Your Best Golf with the Least Amount of Effort, the Lowest Investment, and in the Fastest Time
In This Book, You'll Learn:
10 commandments to master a movement
3 levels of owning your swing
Why your current success in life, may hinder your success in golf
Why your game differs each time you go to the course and how to gain the control and consistency you need.
3 Types of Practice
4 Stages of Learning
How to start EVERY practice session
How the path of least resistance may be ruining your golf game
The training and playing experience of legends such as: Jack Nicklaus, Arnold Palmer, Bobby Jones, and Tiger Woods
Power of the Golf Ball "provides a detailed description of the "x's and o's" of the golf swing, short game and putting. But the real gift the book gives is the plan to implement the swing changes.  Ollen gives you the stages and process of assembling your golf game. By using Levels and Stages, the book gives you a plan and blue print. High quality photographs help make his system easy to understand and produce.
Available at Barnes and Noble!
Ollen Stephens
Ollen has always been on a journey. He's a build it and fix it guy with a drive to understand how things work.
Ollen seeks continuous development and deep understanding. As a PGA Certified Professional, Instruction.
With golf, his next step towards the instructional summit involves the PGA Master Professional Program.
Through his PGA Master Professional Mentors, he continues to help golfers of all levels gain control and improve ball flight.
To put Ollen's journey and background in perspective, there are approximately 40,000 golf pros in the US. PGA Golf Professionals account for 27,000 of these pros. A select few seek further instructional theory and practice, representing 475 of these professionals as PGA Certified Professionals, Instruction. And a mere .4% or 175 go even deeper with an immersion in state of the art instruction. They reach the pinnacle as PGA Master Professionals, Instruction.
Andrew Cohn
Andrew captures Ollen's Golf Genius in print.
He began playing golf at age nine. Shortly thereafter, he was hooked. He improved his game with random golf lessons and hard work.
Ollen taught Andrew everything he didn't know about the golf swing. Andrew understood how little control of his game he had. He gained a much better understanding of why his results were so inconsistent.