Current Course Record: 71
Play Indoor Golf in Chicago and get transported to The North Berwick Golf Club in Scotland.
The North Berwick Golf Club, Power of the Golf Ball Low Round: Even Par, 71.

Play Historic Golf Courses Indoors
North Berwick's 13th hole has a stone wall that cuts across the fairway just before the green. The view you see in the picture shows from the green back. You have to hit it over that wall on your approach shot. Don't let the wall get in your head!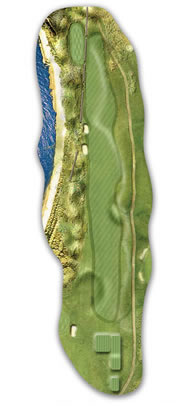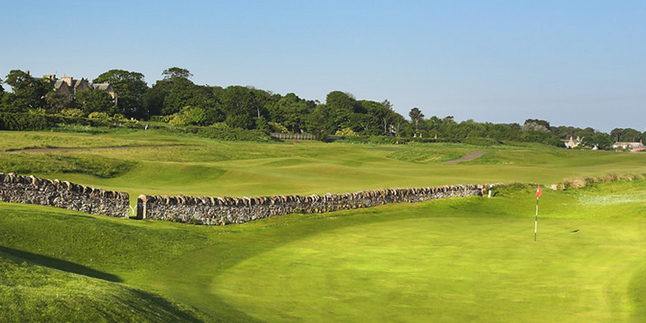 Between a wall and a hardplace — the ocean
The left of the 13th hole is the ocean!
As the course guide suggests, "don't argue with the wall. It's older than you are!"
Play Pioneering Golf Courses Indoors
North Berwick's 15th hole pioneered a feature replicated throughout future courses all over the world called the Redan hole.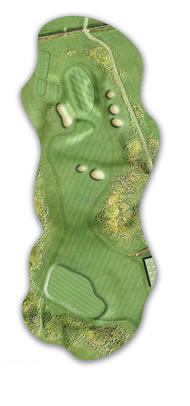 The hole creates an optical illusion from the tee. The trap in the front does not come as close to the green as you would expect. The architect has terrain that drops off after the bunker that makes it look like its close to the green. Not only do you have to hit it far enough, you also have to shape the shot so it stays on the green sloping right to left.
As the course guide suggests, The green slopes strongly from right to left. Your tee shot must carry all the way on this the most famous of the short holes