Indoor Golf Green on 16
Southern Links Golf Club 16th Green looks wide and accommodating. I got aggressive to the back center pin placement. Reminding myself of the fact that if you miss on the short side of the smallest part of the green it's not possible to make an easy birdie putt. Par would not have been as easy after my mistake had I not set the putting parameters easy for a fun Saturday indoor golf round!
Click to book your Tee Time for Indoor Golf in Chicago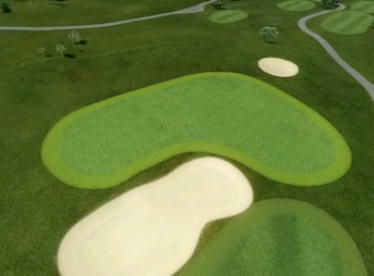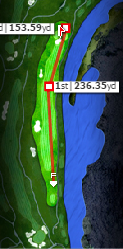 Southern Links Hole 16 Results
I hit a nice 236 yard drive into the fairway.
Having 147 yards to the pin, I took a 7 iron with a helping wind.
I got a little aggressive to a tight back pin placement, and faded it off onto the apron.
I chipped up to about 6 feet. Enjoying the setting that allowed for me to set my "stress" level. I chose anything under 10 feet to be conceded! The game's a lot easier when you don't have to hole everything out! 😉